At CaPE, we care about the future of your career. Getting the position you've always dreamed of hinges on receiving training that qualifies you for it – and that's exactly what we offer here.
Our Business and Executive Courses provide the tools you need to become a successful professional – whether you're getting your career off the ground or advancing from where you're at currently.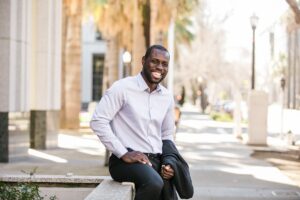 What is the CaPE Career Training Program?
The Career Training Program is what houses our Business and Executive Courses. Through it, we offer courses tailored to what employers are looking for – skills that are valued in the workplace and training that can get you far.
Each of our courses, including those within the Business and Executive sector, are designed by a team of professionals from a relevant field. These professionals have a hand in your industry, meaning they know exactly the skills you need to hone. Not only that, they know how to help you hone them.
Count on our instructors to be involved in your continuing education experience. We don't believe in leaving any student behind, and we know that everyone learns in a different style, at a different pace. With our customizable schedules and varying class types, we will find a teaching/learning method that works for you.
Positions that Mean Something
It's all too common for people to apply to jobs they aren't interested in because they believe they aren't qualified for much else – or that they can't become qualified. Our Career Training Program is here to turn around that train of thought.
If you're looking to break into the Business and Executive sphere, enroll in one (or a few) of the classes that fall into our Business and Executive Courses category. CapE covers a variety of topics relevant to the workforce today, topics that can widen your horizons and increase your opportunities to get a position you're actually interested in.
Business and Executive Courses
We provide the tools that you need in order to get the job, the promotion, and the satisfaction with your job and your life. Take a look at our Business and Executive Courses to see what suits your needs:
Custom Brokerage
If you're an entry-level worker, our custom brokerage classes can give you the skills and knowledge equivalent to an entire year's worth of experience as a customs specialist. These classes will give you the opportunity to earn a national certification as a Certified Customs Specialist through the National Customs Brokers and Forwarders Association of America's National Educational Institute.
Agile
In this course, you're introduced to the basics of the Agile program and how it's utilized for software development projects. While studying, you will be exposed to waterfall approaches that compare and contrast the different philosophies. You'll learn why Agile was created in the first place, and the mindset that its creators held when they wrote the Agile Manifesto. This course is a prerequisite for any other Agile-related courses offered at CaPE.
Freight Dispatching
If it's your goal to become an expert dispatcher, you need to take this course. You will be introduced to concepts and issues within the logistics and trucking industry and, by the end of the course, you'll have a firm hold on the basics of trucking.
Project Management
Career opportunities within the project management industry are on the rise. Now more than ever, the workplace needs project managers, and that's something CaPE realizes. That's why we offer a variety of courses related to project management, whether you're looking to improve your leadership skills, get certified, or make your way up in the industry.
Microsoft Excel
Whether you are a novice or an expert, we offer Microsoft Excel courses that will move you forward in your career and help you obtain the skills employers are looking for. These days, almost every position involves a certain amount of proficiency with Microsoft Excel and, by the time you leave this class (whether you're in Basics, Intermediate, or Advanced), you will have more of the skills that the workforce needs.
Scope Management
Our course on scope management starts out with traditional notions like the work breakdown structure and product breakdown structure. From there, it takes a closer look at the complex nature of project scope and leads you through exercises that provide the practical tools needed for project planning, estimation, and change management.
SHRM
This course offers the skills needed to reduce costs of an organization, avoid lawsuits, and challenge tough HR issues in the workplace. If you're just starting out in the HR industry or planning to make the switch soon, this course is perfect for you.
Choosing CaPE
At CaPE, our Business and Executive Courses are what you need to advance within your industry. To learn more about these courses and all they can add to your career, contact us today.